50 Classics Colour Cartoons
6 Hours of Classic Cartoons
A Goofy Movie
Ace Ventura: Pet Detective
Aladdin
An American Tail
Austin Powers: International Man of Mystery
Austin Powers: The Spy Who Shagged Me
Babes in Toyland
Back to the Future
Back to the Future II
Back to the Future III
Banjo Kazooie Promo
Batman (Sealed)
Beavis and Butthead Do America
Beetlejuice
Betty Boop (Trox Gold)
Bride of Chucky
Bugs Bunny (Family Tyme)
Cat's Don't Dance
Classic Cartoon Collection (Questar)
Cocktail


Donkey Kong Country: Crystal Coconut




E.T


Ernest Saves Christmas.
Felix the Cat (Kid Video)
Felix the Cat the Movie​​


Fox Kids Video Promo


Frosty Returns
Frosty the Snowman
Ghostbusters
Good Morning, Vietnam


Grease (Sealed)


Gremlins
Heathcliff the Movie
Hercules
Hook
Holes
Home Alone
Home Alone 2: Lost in New York
IT
James and the Giant Peach


Jaws




Jurassic Park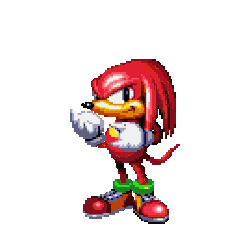 Adventures in the Magic Kingdom


Adventure Island II
Astynax
Back to the Future
Batman
Blaster Master
Captain Comic


Castlevania 3


Chip n' Dale Rescue Rangers
Clash at Demonhead
Crystalis
Darkwing Duck
Defender II
Donkey Kong Classics
Double Dare
Dragon Spirit
Ducktales
Fantastic Dizzy
Felix the Cat
Friday the 13th
Gauntlet
Gyruss
Jaws
King's Knight
Klax
Krazy Kreatures
Legacy of the Wizard
Little Nemo
Lunar Pool
M.C. Kids
Mega Man 2


Mega Man 4



Mickey Mousecapade
Mike Tyson's Punch-Out!!!
Milon's Secret Castle
Mrs Pac Man (Tengen)
Nightmare on Elm Street
Pac-Mania
Pin-Bot
Rainbow Islands
Rockin' Kats
Rollerball
Smash TV
Snake Rattle n' Roll
Spot: The Game
Super Glove Ball


Super Mario Bros/Duck Hunt


Super Mario Bros 2
Super Mario Bros 3
Teenage Mutant Ninja Turtles
Teenage Mutant Ninja Turtles 2
Teenage Mutant Ninja Turtles 3
Tetris
The Adventures of 3D World Runner
The Bugs Bunny Crazy Castle
The Flintstones: Rescue of Dino and Hoppy
The Goonies 2
The Incredible Crash Dummies
Time Lord


Tiny Toon Adventures


Tiny Toon Adventures 2
Tom & Jerry
Who Framed Roger Rabbit
Yo! Noid!
Parappa the Rapper
2001 Mcdonald's Plush
The Rock-afire Explosion - Roast Beef Sandwich / Birthday Melody Vinyl
Beach Boys Wave Cookie
Jar
Time

Crisis 1995 Coin Door
2002 Kodak Max One-Time Use 35mm Film Camera (ISO-800)
Original TMNT II and
Home Alone Posters
Aladdin


Animaniacs
Cool Spot
DJ Boy
Dragon's Fury
Dynamite Headdy
Flicky
High Seas Havoc
Mean Bean Machine
Power Rangers: The Movie
Mickey Mania
Pulseman (Repro)


Ristar




Sonic 3D Blast




Sonic the Hedgehog




Sonic the Hedgehog 2




Sonic the Hedgehog 3




Sonic & Knuckles


Sonic Spinball
Splatterhouse 3
Streets of Rage 2
Streets of Rage 3
TMNT Hyperstone Heist
Zoom!
Kalifornia




Kathy Lee's Rockin' Tots Cafe: A Christmas "Giff "




Legend


Mary Poppins (Sealed)
Merry Christmas Collection
Olive the Other Reindeer
Pinocchio
Planes, Trains, and Automobiles
Popeye
Popeye - Aladdin and his Wonderful Lamp
Porky Pig and Daffy Duck (Family Tyme)
Raggedy Ann (Family Tyme)
Raggedy Ann (Kid Video)
Rock a Doodle
Rocko's Modern Life: With Friends Like These...
Rudolph the Red-Nosed Reindeer
Santa's Surprise
Sonic SatAM: Sonic Racer
Sonic the Hedgehog: Sonic Search and Smash Squad
Space Jam
Stand by Me
Teddy Ruxpin: Escape From Treacherous Mountains
Teddy Ruxpin: Take a Good Look
Teenage Mutant Ninja Turtles
Teenage Mutant Ninja Turtles II
The Aristocats
The Boy's Life
The Breakfast Club
The Dover Boys of Pimento University
The Emperor's New Groove
The Fox and the Hound
The Hunchback of Notre Dame
The Iron Giant
The Jerky Boys: The Movie
The Land Before Time
The Lion King
The Mask
The Shawshank Redemption
The Wizard of Oz
This Boy's Life
Toy Story
Toy Story 2
Weekend at Bernie's
Who Framed Roger Rabbit
Jumping Flash! 2
Mad Panic Coaster
N20: Nitrous Oxide
PaRappa the Rapper
Rival Schools
Speed Racer
Tempest x3
UmJammer Lammy